A large fire took hold of the Tay Reed beds near Errol on Monday 27th April, widely-reported by local and national media (links below).
VIDEO: Helicopter drops water from the air to tame fire along banks of River Tay in Perthshire
https://www.bbc.com/news/uk-scotland-tayside-central-52449975
https://www.edinburghnews.scotsman.com/news/dozens-firefighters-battle-major-fire-river-tay-perthshire-which-can-be-seen-50-miles-away-edinburgh-2551840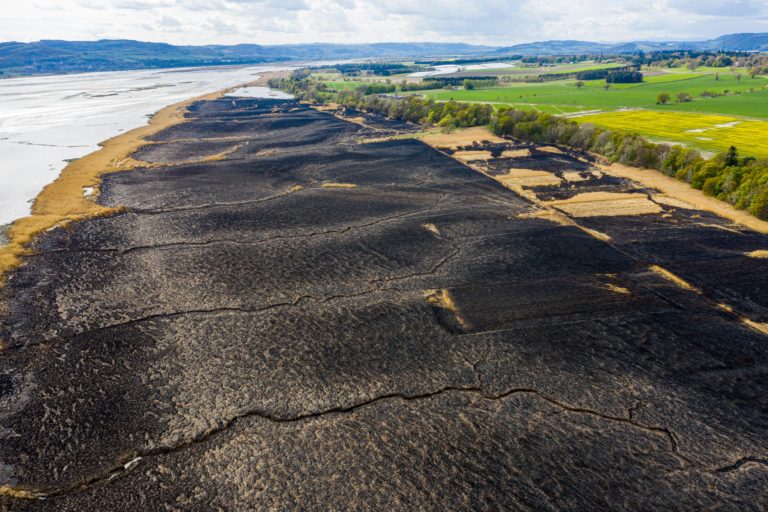 There is no doubt this fire will have had a significant impact on this season's bird populations on the Tay Reed Beds, for which it holds international importance, particularly as it took place during nesting season, but the area is dynamic and will recover- the concern is that wildfires become an increasingly common event under climate change, with fire-seasons lasting longer globally, putting pressure on fire-fighting resources to preserve our moorland, forest and heathland environments, which we have seen highlighted several times in recent years in the UK, e.g. on Saddleworth Moor in 2018. When fires like this occur, there is an opportunity to learn how to support and strengthen our prevention, response and recovery efforts and techniques, in adapting longer-term to a warming climate. Tay Estuary Forum, 29-4-20.